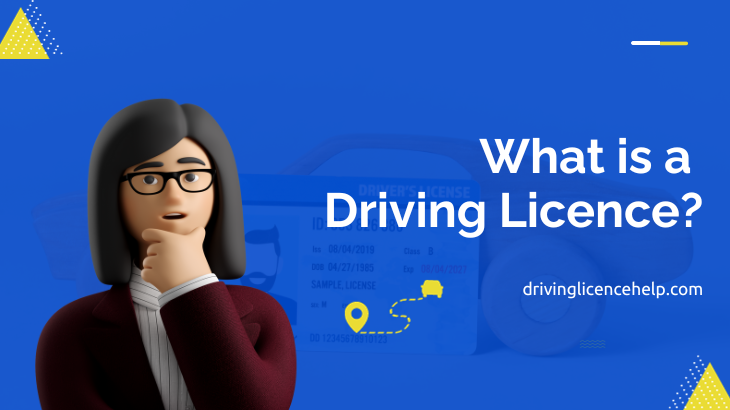 What is a Driving Licence?
A driving licence, or DL, is an official document necessary to drive two and four-wheeler vehicles in India. It is issued by the Government of India's Ministry of Road Transport and Highways and its validity varies from state to state-. It is usually issued upon completion of a driving education course and provides the holder with the right to drive all types of vehicles. The DL is required to operate all types of road vehicles, including cars, two- and four-wheelers, and motorized rickshaws.
Why is a Driving Licence required?
Legal Document required for Driving: For people who wish to drive their vehicle legally in India, it is mandatory to carry a valid driving licence.
For Personal Identification: A driving licence is an important document, often required at high-security places, and is generally accepted as a personal identification card.
What are the types of Driving Licences in India?
Learner's Licence
A learner's licence is issued by the Road Transport Authority (RTA) and is issued before the applicant is given a permanent driving licence. However, the licence is only valid for 6 months.

In order to procure this license, the applicant is required to submit valid documents at the RTO and pass the test. We at Driving Licence Help provide a Driving Licence Guide Book with an AI-based Mock Test.

The applicant is required to polish his driving during the 6 months period.

In case the applicant doesn't feel confident about his eligibility, he may apply for the extension of his learner's licence.
Permanent Driving Licence
The minimum age to apply for a permanent driving licence is 18 years of age.

If the applicant manages to clear the learner's licence, then a permanent driving licence is issued by the RTA if the applicant meets the eligibility criteria.

If the applicant doesn't manage to clear the test, then he may reapply after 7 days.
Commercial Driving Licence
The minimum age to apply for a driving licence is 20 years of age. However, some states have mandated 18 years as the minimum age for applying for a commercial driving licence.

Commercial Driving Licence is meant for Heavy Duty Vehicles such as delivery vans and trucks.
Licence Class of different Vehicle Types
Without Gear Vehicles such as scooters - FGV
With Gear or Without Gear Motorcycles - MCWG
With Gear 50cc plus engine capacity vehicles - MC EX50cc
With Gear 50cc or less engine capacity vehicles - MC 50cc
Commercial Vehicles with All India Permit - HPMV
Non-transport class vehicles - LMV-NT
Driving License Eligibility Criteria
The criteria for eligibility for a driving licence in India are as follows:
1) Gear Vehicles
2) Non-Gear Vehicles with 50cc plus engine capacity
3) Commercial Vehicles
The minimum age for a driving licence is 20 years (18 years in some states).

Education up to 8th grade is mandatory.

Training from the Government or Government-affiliated training states).
What are the documents required for a driving licence in India?
1. Proof of Age (Anyone)
1.Certificate of Birth
2. Passport
3. PAN Card
4. 10th Board Marksheet
5. Certificate of Transfer
2.Address Proof
1. Aadhaar Card
2. Passport Life
3. Voters ID Card
4. Ration Card
5. LIC Bond
6. Bill of Electricity
7. House Agreement
3. Application Form
4. Medical Certificate - Form 1A and 1 (Issued by Govt Certified Doctor)
5. A medical certificate is mandatory for applicants over the age of 40.

DL and LL Fees
Following are the fees charged for Driving Licence and Learners' Licence services:
| | |
| --- | --- |
| Driving Licence Fees | 200 |
| Driving Licence Test | 300 |
| Driving Licence Renewal | 200 |
| RTO appealing Fees | 500 |
| Duplicate Driving Licence for Driving Licence | 5000 |
| International Driving Licence | 1000 |
| Leaners' Licence Application | 200 |
| Leaners' Licence Renewal | 200 |
| Issue and Renewal of Driving Licence School | 10,000 |
| Issue of Renewed Driving Licence | 200 |